Paella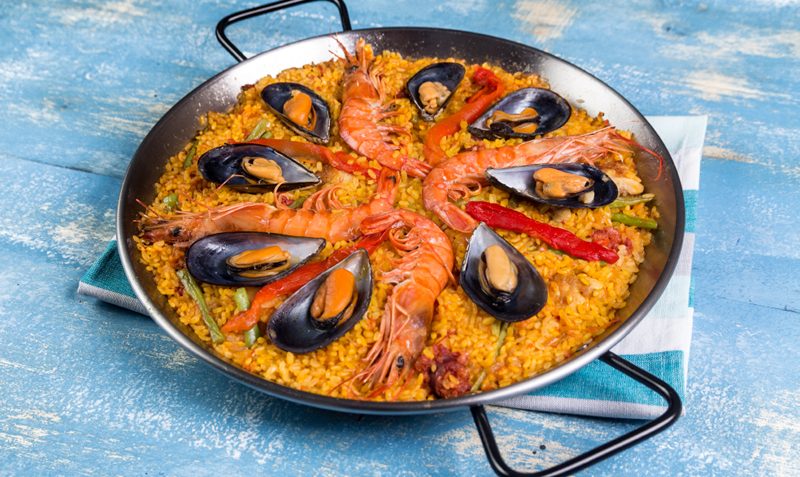 This wonderful meal is a very Spanish food that you should 100% try, this food was made in Valencia. Paella is made from rice, oil of olive,azafran, chicken, rabbit, salt, tomato, beat, and water. Or also you can have the Marine paella that is the same as the other one but instead of meat, it has seafood.

Congitos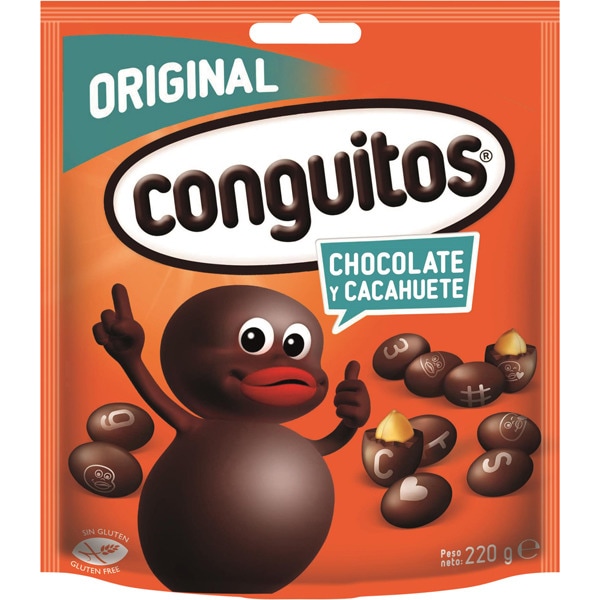 This little chocolate lovely treat was made in Zaragoza 1987 by the Spanish company named lacasa. This treat consists of a peanut covered with some milk brown chocolate or white chocolate with pictures covering them.

Colacao
Colacao is a nice treat that was made in 1946 in Spain. This treat consists in a chocolate powder containing Cocoa, wheat flour, sugar, malt, cola nut, mineral salts. This treat is usually mixed with milk so it gives the milk this fabulous chocolate taste.
Turron
This typical Spanish dessert is usually eaten in winter at Christmas. This extraordinary dessert is made up of sugar, honey, egg, and almonds. Or you can add chocolate and almonds. It can have any of these!
Chupa Chups
Chupa Chup was created in 1958 in piloña, this sweet is consisted of a hard candy throw a little stick that can have as many flavors as you want! You can have a banana, pineapple, apple, cherry, strawberry, orange, watermelon, blackberry, blueberry,coca-cola, milk, yogurt, chocolate and many more. And if you like you can have combos os all of these flavors! And even also sawer flavors!
Gazpacho
Gazpacho is very good food if you want to have something nice and cold because its basically a cold soup containing olive oil, vinegar, water, bread, vegetables normally tomato, cucumbers, peppers, onions, and garlic. The main ingredients are bean flour, bitter oranges, almonds, etc. There is 12 ways to make gazpacho that have been created for centuries ago.
Croqueta
Croquetas are really typical Spanish food, croquetas are a portion of dough made with lots of different ingredients, which are connected with bechamel is coated in egg and breadcrumbs, and fried in abundant oil. they are usually round or oval.
Albondiga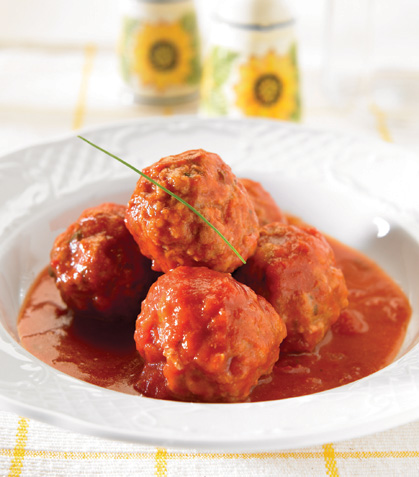 The albondigas are some balls made out of meat, fish, vegetables also mixed with eggs, parsley and cumin. If not there are also some vegetarian options that you could get.
Orchestra of Trufa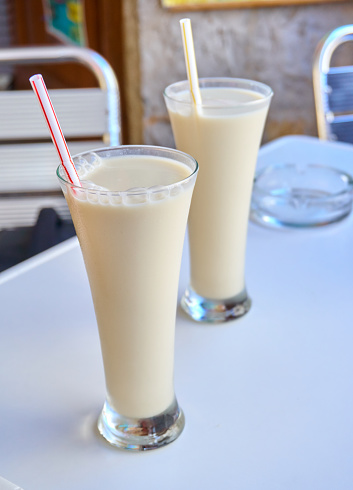 Horchata of trufa is a deliciously refreshing drink (also consumed as a dessert.) This is prepared with water, sugar and wet chufas the ingredients that enhanced its flavor
Tortilla
The tortilla is basically beaten egg, curdled with oil in the pan and some potatoes even though you can add other ingredients like an onion. This food is a very recognized food in the hole of Spain. It's usually homemade or you could find it in any Spanish typical bars.
Churros
The churro is very popular in Spain, Portugal, France, Latin America, Filipins and Belgica. but they were made in Spain. The 5 main ingredients of churros are water, flour, oil, and salt. It is basically a dough based on flour cooked in oil, with a curvy long Roscon de Reyes
Roscon de Reyes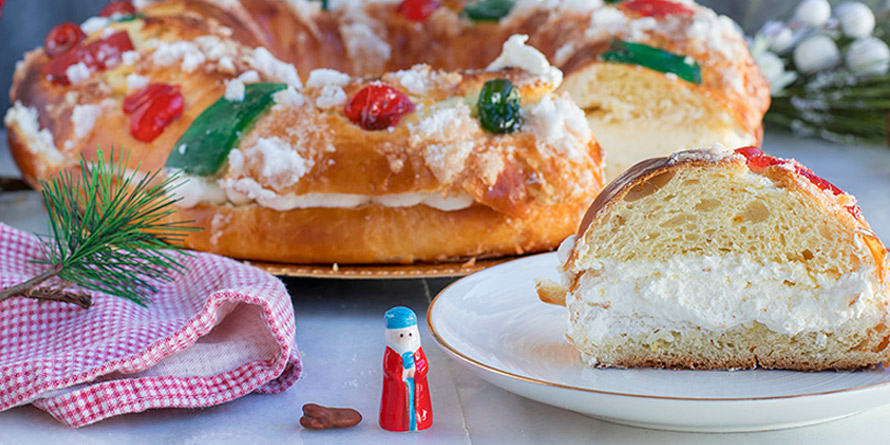 The Roscon de Reyes is a typical cake is only eaten in Christmas, its basically a bon elaborated with a sugary mass in a giant doughnut shape. in the surroundings there are candied fruits, this dessert can be filed of different things depending on what you like for example cream or chocolate. This Christmasy dessert has this very special thing that, that's what it makes it unique. In the inside of this cake, you usually insert two figures a mini king and bean. The thing is you don't know where it is so when you cut your slice you may find a bean or a king if you get the bean then you have to pay for the meal or the cake. But if you get the king you would get a toy crown and be the king of the meal.
Arroz con Leche
Arroz con Leche is the best Spanish dessert you could ever try, this dessert is made by boiling some rice slowly with milk and sugar, this dessert can be served hot or cold. When the Arroz con Leche is finished and served is usually sprinkled with some Canela, Vainilla or lemon husk only for aromatize.
Chiretas
Chiretas is a very typical food in Aragon, this food consists of clean lumb gut, filled up with rice and lung, heart, Jamon or whatever you want. ( In Aragon "chireta" means folded skin.) The chireta can be made by 2 different ways, One by boiling it as it is or two cutting it in pieces and frying it. Even though it might not look really nice, but when you try it you will completely change your mind.
Dulce de leche